Binnen de TU Delft faciliteren we excellent onderwijs en hebben we onderwijsruimtes nodig die dit ondersteunen. Jaarlijks worden er verouderde onderwijs zalen voorzien van een upgrade. Dit maakt deel uit van een modernisering van alle zalen campusbreed. De zalen krijgen een efficiëntere indeling waardoor de totale capaciteit vergroot. Naast nieuw meubilair krijgt ook de techniek een upgrade. Wanden en vloeren worden opgefrist en waar nodig wordt de akoestiek verbeterd.
Capaciteit en kwaliteit
Jaarlijks wordt het programma vastgesteld in overleg met betrokken faculteiten. En wordt er gewerkt aan de hand van vooraf gestelde kwaliteitseisen die vermeld staan in het TU Delft Cookbook. Om de 3 a 4 jaar wordt het programma herijkt en afgestemd op de groei van de universiteit.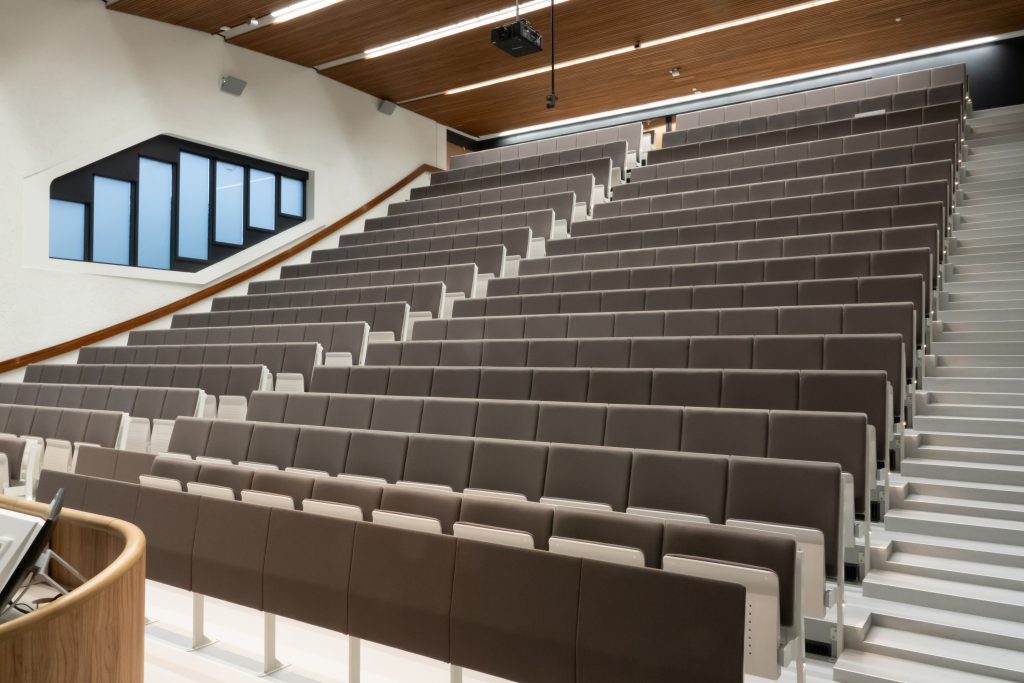 Facts and figures
180 zalen
15.000 onderwijsplekken
Schilderwerk en vloerbedekking
Nieuw meubilair
AV-middelen
ICT en elektriciteit
Planning
Voorbereiding: 2015
Start uitvoering: 2016
Oplevering: 2024
Meer informatie
Voor vragen over dit project of andere projecten op de campus, contacteer het Park Management team van het Campus Real Estate & Facility Management department.
Voor het aanvragen van een tour, contacteer secr-crefm@tudelft.nl