TU Delft spin-offs GBM Works and IMSystems will receive substantial funding from the European Innovation Council's (EIC) Accelerator. GBM Works has been granted close to €2.5 million euro and IMSystems is awarded €9 million euro. Also Nowi from Delft, a TU Delft Campus resident, is set to receive an amount from EIC's €400 million euro fund. Out of more than 1000 applications just 75 of the most promising deep tech startups were selected, seven of them are Dutch of which three are based in Delft.
Noise free anchoring
Piles of wind turbines (so-called monopiles) are currently driven into the seabed, which leads to a lot of noise pollution – and therefore environmental damage – under water. Contractors therefore often work with noise-reducing measures such as 'bubble screens', but these are expensive and take time.
Delft Enterprises portfolio company GBM Works has developed a method for anchoring wind turbines in the seabed almost without noise. A waterjet is used to liquefy the soil on the inside of the tube. In combination with vibrating the pile, this removes the resistance and the monopile sinks easily into the ground.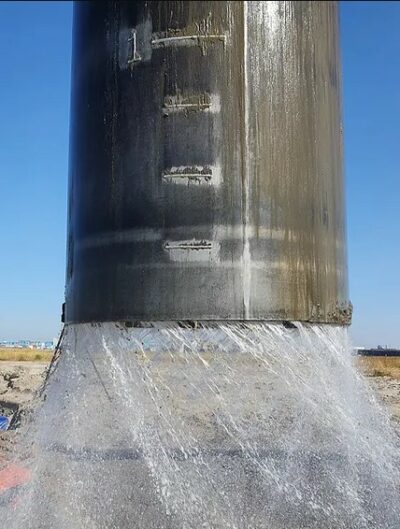 A waterjet liquefies the soil on the inside of the tube
Archimedes Drive
Innovative Mechatronic Systems B.V. (IMSystems), also part of Delft Enterprises' portfolio, develops, produces, and markets the patented Archimedes Drive, a new standard in high performance gearbox technology. Instead of inherently imprecise gear teeth, the Archimedes Drive uses tractive contact to transmit torque, resulting in a more efficient and precise movement. It's the first major transmission innovation in half a century.
The technology of the Archimedes Drive enables robots to operate smoothly with higher efficiency and precision, increasing the robot's production throughput while reducing the energy consumption. In addition, the drive's inherent mechanical transparency results in smooth controllability. These advantages combined, give robot producers the opportunity to tackle new fields in automation, like allowing robots to operate in new environments or being inherently collision safe in human/robot collaborative working spaces.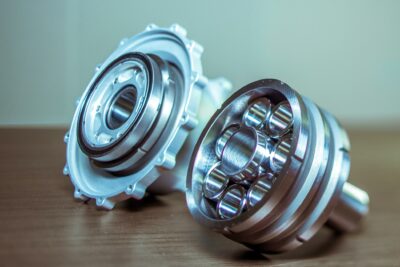 The Archimedes Drive is the first major transmission innovation in half a century