Innovation clusters and fieldlabs
What sets TU Delft Campus apart are the various innovation clusters and field labs around specific themes. These public-private testing grounds are hotspots for co-creation and speed up innovation.
Field labs are real life testing sites where various parties collaborate to develop, test, learn to implement and scale-up new technologies for commercial applications. Our fieldlabs and innovation clusters bring together researchers, students, entrepreneurs and companies and enable them to accelerate innovation. Thanks to the close involvement of researchers, the industry, government agencies and end-users, these innovations can be brought to society faster.
Are you interested in participating in one of our innovation clusters or field labs? Find out more below.
A selection of TU Delft Field labs
Fieldlab The Green Village
Solving the world's largest challenges requires radically new connections. The Green Village's goal is to accelerate the development and implementation of these radical innovations. We do this by bringing together everyone who needs to be involved – scientists and engineers, businesses, the public, and government – at an inspiring place where innovations can be developed, tested and demonstrated by these partners. In an experimental real-life setting, a true living lab at Delft University of Technology that is open to anyone, including you.
Fieldlab Ultra Personalised Products and Services
Within the Fieldlab UPPS it is possible to collect 3D data and subject it to extensive analyses, to study parametric design techniques and flexible production techniques and ultimately also to evaluate the ultra-personalized products and processes in a lab setting. To discover what the next step can be for a new generation of personalized products, companies and professionals can get advice on personalized designs and explanations about what it all involves.
Fieldlab Unmanned Valley Valkenburg
Unmanned Valley is a field lab for sensor-based technologies located at the former Valkenburg naval air base in Katwijk. In the fast growing industry of drone and related technologies, Unmanned Valley offers indoor and outdoor facilities for companies and knowledge institutes to develop, test and implement new sensor-based solutions.
Fieldlab Virtual Reality Design Methods Lab
At the Virtual Reality Design Methods Lab, virtual reality is used for designing, modifying, and re-using new and existing buildings, city districts and landscapes. VRDML offers the necessary space, equipment and staff support for selected enterprises in the architectural services industry to get acquainted with VR and AR as new technologies. It enables them to co-develop together with TU Delft staff new applications that will increase their competitiveness.
Fieldlab Mobility Innovation Centre Delft (MICD)
The Mobility Innovation Centre Delft (MICD) stimulates innovation in mobility. We accomplish this by encouraging collaboration between various parties such as government, science and industry, and by being a living lab where innovations can be tested, evaluated and further developed.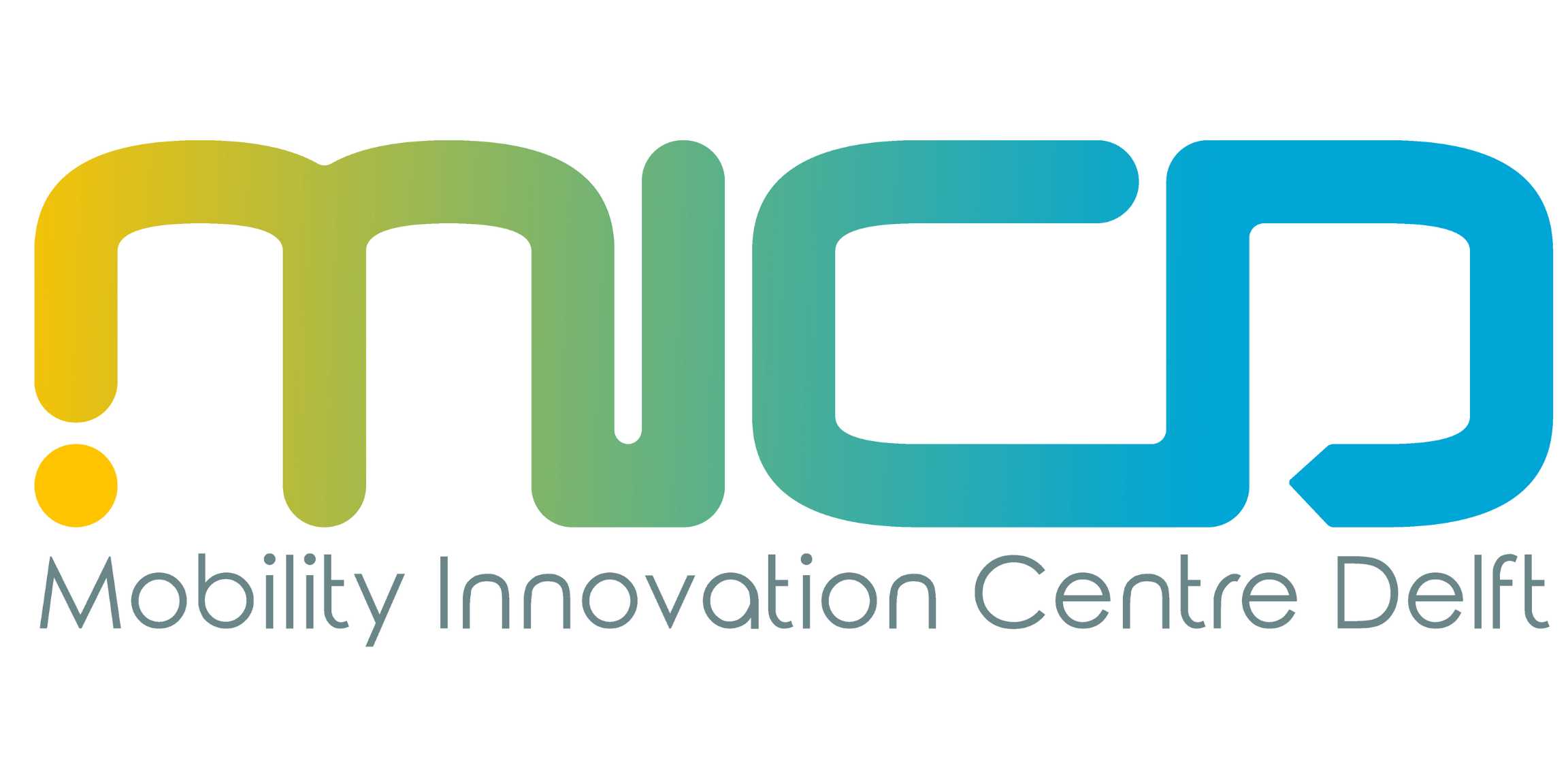 TU Delft fieldlab overview