Picture this: you work on your innovative business, entrepreneurial idea or prototype related to societal issues in an inspiring environment, together with other entrepreneurs, while being coached by world-renowned experts from successful companies such as ASML, croonwolter&dros and EY. To top it all off, you stand to win prize money up to €20.000,-. Sounds unbelievable? Well, we're here to tell you it's not. The TU Delft Impact Contest offers students a platform to help kick-start their potential start-ups with a broad range of experts in the field. With their help ambitious students will co-create and transform their ideas into viable business plans, prototypes or start-ups.
During the annual TU Delft Impact Contest, which will kick-off on Friday the 11th of March, student teams compete in two categories: Ideation (idea phase) and Advanced (working prototype). We spoke with Biosphere Solar and Revolv Space, the respective category winners of 2021. We asked them all about their innovations, how they spent their prize money and what the future holds for their start-ups. Both of them are literally reaching for the sky, that's for sure.
Don't be square; think circular
Siemen Brinksma, Founder of Biosphere Solar, isn't just an entrepreneur; he's an entrepreneur on a mission. "We don't have a shiny website with loads of images on it because that's too energy consuming for a computer server." That should tell you right off the bat how he values energy.
With his driven personality, Siemen jumps right in when we meet with him: "The solar industry is linear, and if we want to achieve a sustainable energy transition it's about time we overcome this mindset." He's talking about solar cells, the most energy intensive component of solar panels, which will be discarded after they've served their purpose.
"We take a new look at things when it comes to technology and bring circularity to the solar market. We want to offer a future proof product," he says.
The disruptive future proof solar panel
The problem with current solar panels is that they can't be repaired once they break, or upgraded once they're outdated. That's why Biosphere Solar is creating a repairable solar panel, one that can be dismantled and reused.
"We are developing a circular and fair solar panel," Siemen explains. Circular because the solar panel can be recycled at high value, repaired or upgraded at its end-of-life. Fair because they avoid human rights violations in the supply chain. "For example, we say no to silicon coming from certain parts of the world, because of the circumstances in which it has been manufactured."
Another unique feature will be its open-source nature, because the blueprint will be made public. Anyone can replicate the product and improve it, just as long as they share their improvements with everyone else. "We're creating a new movement in the industry, bringing disruptive change," he concludes.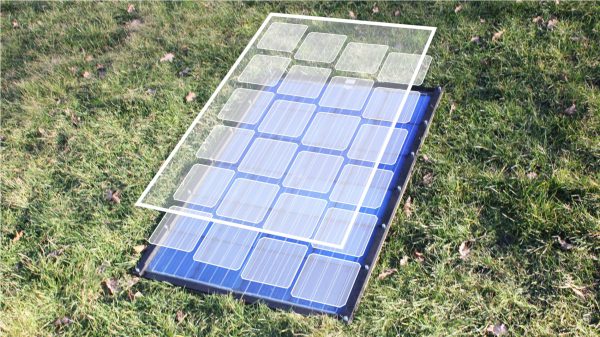 Biosphere Solar's game changing circular solar panel with dismantable solar cells
'I'm doing it for the impact'
Talking about winning the Ideation category last year puts a proud smile on Siemen's face: "The prize money was just one of the benefits, the biggest benefit was the exposure we got." It inspired applying and obtaining the TU Delft Maarten de Groot Fund and resulted in partnering with fieldlab The Green Village, located on TU Delft Campus, to test their prototype. It's scheduled to be operational by the end of the academic year.
The Biosphere Solar team is currently working hard on product development, taking their proof of concept to a minimum viable product. Testing will be done at The Green Village, mentioned earlier. Good product quality at a good price and fit with the needs of the market are an integral part of that. "All in all I'm doing it for the impact. If one day all solar panels are circular and fair, I will feel like I succeeded," Siemen states.
Go for it
Siemen calls participating in the TU Delft Impact Contest a 'no-brainer' and definitely puts his money where his mouth is, because Biosphere Solar joins the Advanced category in this year's edition.
Does he have any encouraging words for entrepreneurial students? "If you have an idea for a business, then go for it and take part in the contest. If you don't have an idea but want to try out entrepreneurship, also go for it and take the challenge. Either way: go for it!"
The aftermovie of last year's grand finale
Solar-powered shoeboxes
'Shoeboxes in space' is how Marco Sala, CEO and Co-founder of Revolv Space, describes many of the satellites that orbit our planet. They're on his radar to potentially use his innovation. "Hollywood has us thinking that satellites are huge, but most of them are really not. They look more like shoeboxes", he explains. These cubelike units (10x10x10cm) fall in the category of nano- and microsatellites.
He tells us that all satellites have one thing in common: they draw their energy from the sun using solar panels. This is crucial, because no power means no operation. Currently, many small satellites orbiting the Earth have fixed solar panels, which means they sometimes aren't capturing solar rays because the solar panels aren't ideally positioned.
'Energy is everything'
"This is what's called a 'power cap'", says Marco. A limited power budget. Developers of these small satellites face the inconvenient challenge of having to juggle trade-offs between the power intake on one hand, and operations of the satellite on the other. The result: restricted capabilities.
"In space, energy is everything", Marco explains. That's why Revolv Space started working on SARA: their Solar Array Rotary Actuator. "SARA is a plug-and-play module which enables a satellite to rotate its solar arrays towards the sun and maximise power. We're more than doubling power supply while giving the mission operations teams more control over orbital lifetime." That means minimising downtimes.
This type of technology isn't new, but most commercial satellites (for example telecommunication and Earth observation) aren't using it yet. That's because the technology isn't yet widely offered and therefore applied; alternative solutions like employing more panels instead of increasing their efficiency was tried first.
"Mission requirements are becoming more demanding as a result of modern technology requiring more power", Marco clarifies, "so we are approaching the limit of what can be done with fixed panels." This is where Revolv Space discovered a niche market for their product.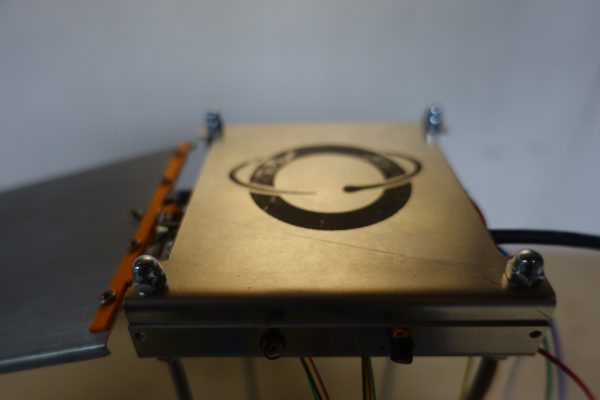 Meet Revolv Space's SARA: their modular Solar Array Rotary Actuator
Confidence booster
Revolv Space won the Advanced category in 2021. "Winning a prize is great, but it was also a confidence booster", Marco tells us. The money helped keep their operations going and meant they could travel to Germany, Luxembourg and France for space conferences. Money well spent, because here they could physically meet potential clients and partners, pitch themselves and schedule meetings. Something they found extremely difficult to do from a distance.
When it comes to their technology, Revolv Space is exploring possibilities of testing with institutions like the European Space Agency (ESA), testing facilities of their potential partners or commercial testing facilities. They're looking to send SARA to space in 2023.
Business wise they're working on expanding their network, exploring cooperation possibilities and raising money to keep operations going.
Engineers vs entrepreneurs
Just looking at their team photos, you can tell they mean business. But business experience was one thing they lacked before joining the TU Delft Impact Contest. "We all had an engineering background and mindset; we had no idea about general entrepreneurship and what it entailed. So we were open to learning, which we definitely did," Marco says. He celebrates participating in the contest.
If students were ever looking to dip their toes in entrepreneurship, now is the time. "I don't see why you shouldn't give it a shot. The level at which you're doing things is early stage, so without having to take risks it gives you an idea if it's something for you", Marco strongly suggests.
Do you have an ingenious business idea that the world needs to hear about and is your interest sparked to join the TU Delft Impact Contest 2022? Visit the website and register before Tuesday the 1st of March.