30 million people worldwide are affected by it: an involuntary vibration in their body, also called a tremor, that disrupts daily life. For them, something as simple as pouring tea, putting a key in a lock or writing a letter is challenging. The born and raised Delft company STIL is about to change this. This year they will launch their anti-tremor orthosis, a unique wearable that dampens the vibration and provides stability. According to inventor and founder IJsbrand de Lange, Delft offers the perfect innovation climate for the development of Healthtech.
Man and machine
A few years ago, during his master's degree in Biomechanical Engineering at TU Delft, IJsbrand de Lange saw a video of a shaking Michael J. Fox (famous lead actor in the Back to the Future film series). The actor asks attention for Parkinson's disease, which he clearly suffers from.
As a true inventor, IJsbrand reasoned that the tremors in the actor's hands are a mechanical problem; something that also occurs in rotating machines and is solved with damping. Can vibrations in humans also be damped as they can with machines? IJsbrand dived into it and developed a technology that solves involuntary vibration, then started his startup STIL and opened an office at YES!Delft on TU Delft Campus.
Additional joints
STIL stabilises the tremor with an innovative orthosis, which occurs in people with Parkinson's disease, Dystonia or Essential tremor. "Our orthosis provides support to limbs. The medical device connects the hand to the upper arm through a system of additional joints. This system has specially developed dampers in those joints that suppress vibrations but allow for voluntary movement," explains IJsbrand. "Like a vibration damper on a shaking washing machine."
A vibration is almost completely corrected this way. The result: a more stable arm.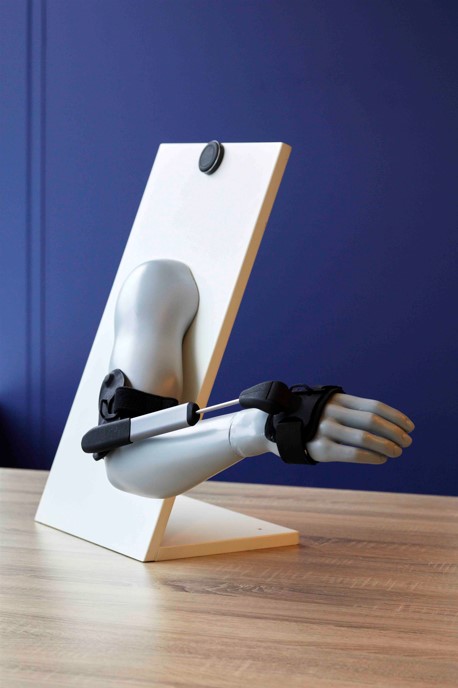 "There's a good chance that a technical student will develop a medical innovation."
Tech essential for innovation healthcare
For IJsbrand it makes sense for a medical device to come from Delft: "Two things play a role when starting a health tech company: the medical problem and the technical solution."
Their wearable may have a medical application, but at its core it is a technical solution, he says. According to him, there's a good chance that a technical student will develop a medical innovation.
YES!Delft proves this statement, because they house many innovative health tech companies based in Delft: Momo Medical (an app and bed sensor for nursing homes), SLAM Orthopedic (more precise operations for bone fractures) and Bi/ond (organ-on-a chip), to name three promising startups.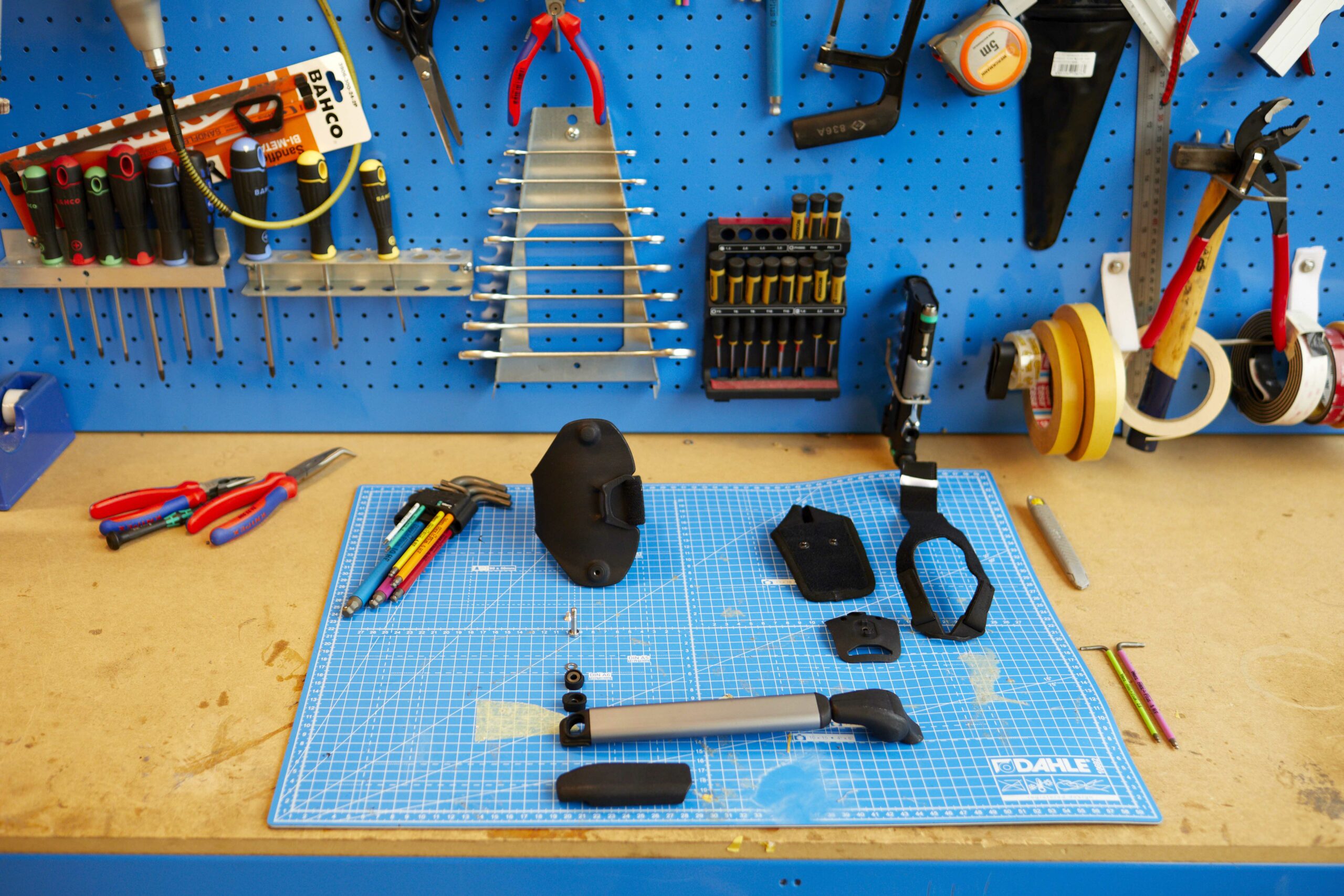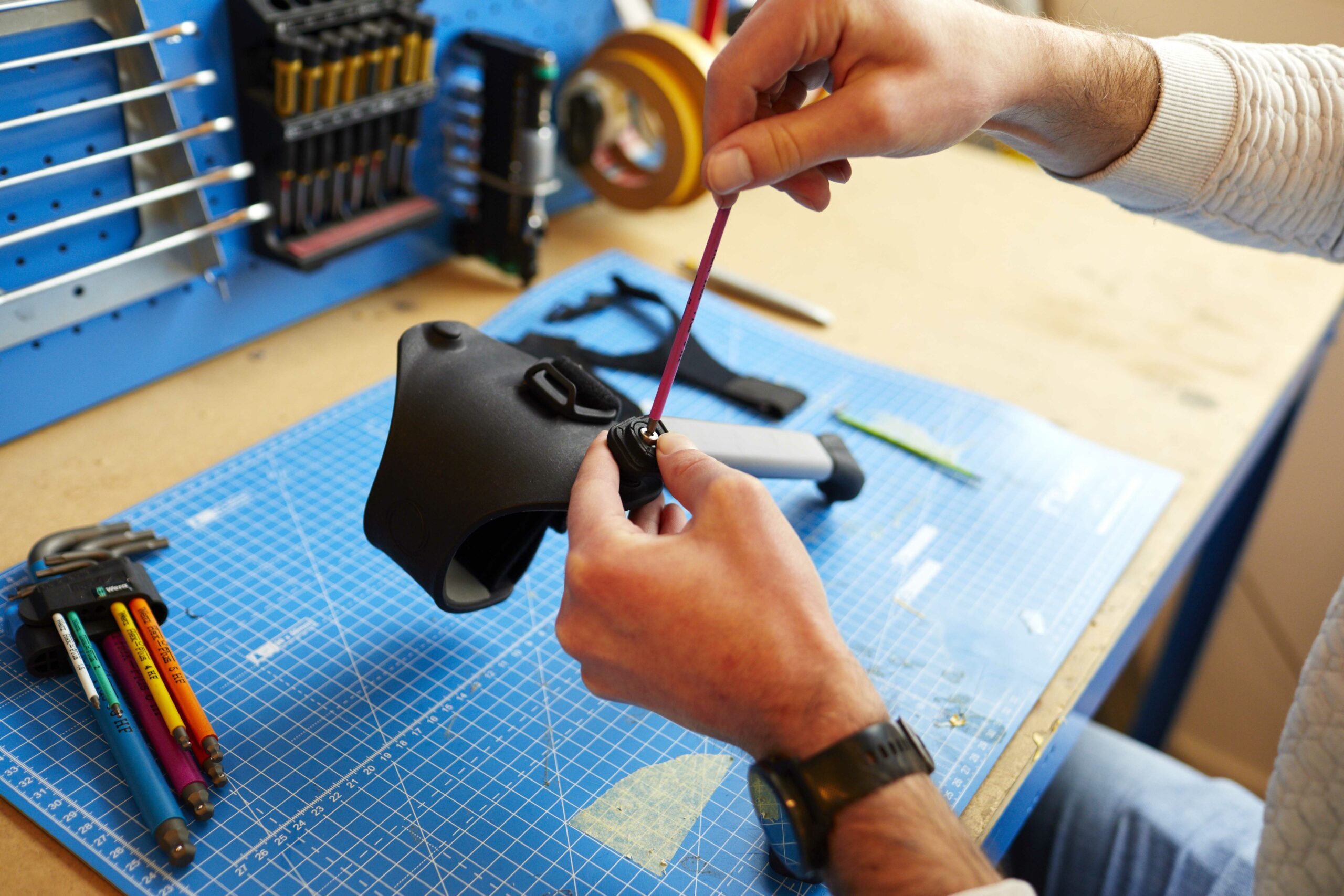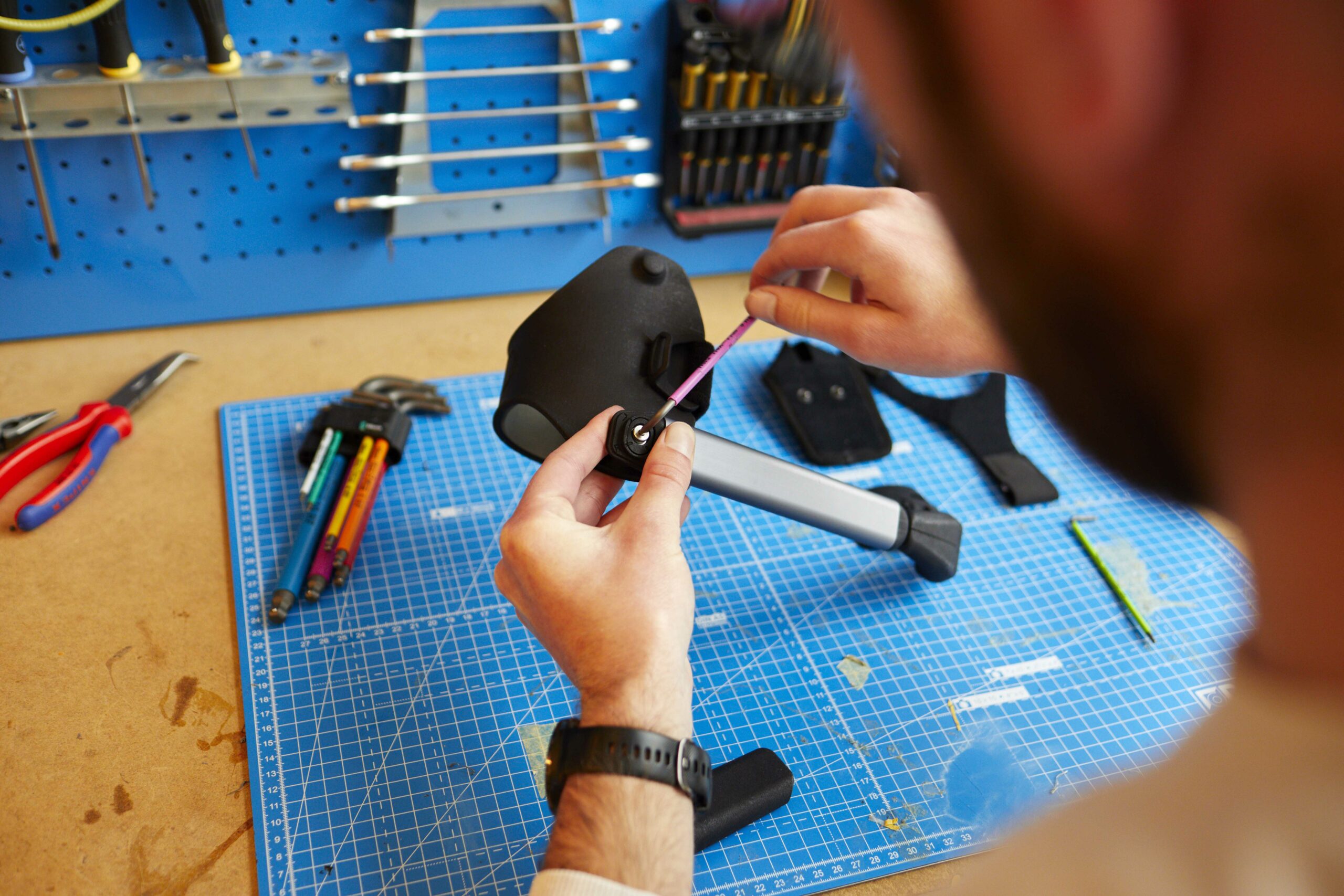 Testing at Reinier de Graaf Gasthuis
According to IJsbrand, Delft is a warm bath for entrepreneurs, because everything you need is within reach: the knowledge and test facilities of the university, the Reinier de Graaf Gasthuis as a regional hospital and two academic hospitals a short distance away (Rotterdam and Leiden). In addition, TU Delft Campus is bursting with collaboration opportunities.
STIL tested their orthosis the last couple of years at Reinier de Graaf Gasthuis in Delft, where more medical innovations from Delft are tested. They recently successfully validated the operation of their technology.
"In the neurology department, people with Essential Tremor have worn the orthosis and given us crucial feedback. On how it works, but also on wearing comfort and appearance," says IJsbrand.
For example, the high-gloss white prototype was found to look too clinical, so it is now matt black for an unobtrusive look that fits better with clothing. They also wanted a lighter and more compact orthosis to wear discreetly under their clothes. That was not possible with the larger prototype, but now it is with the further developed version.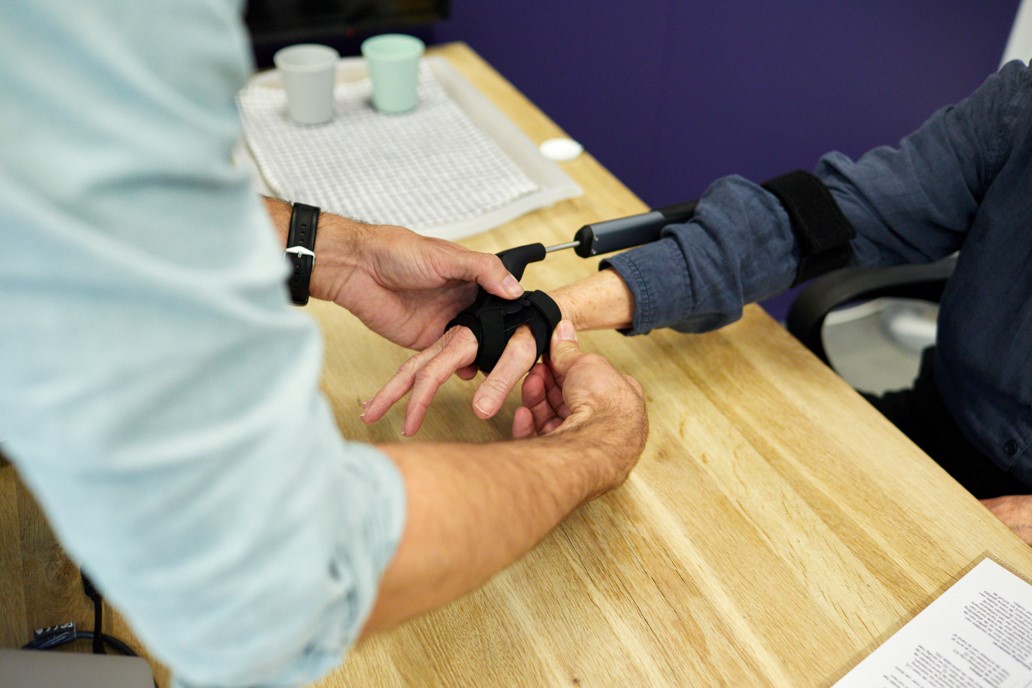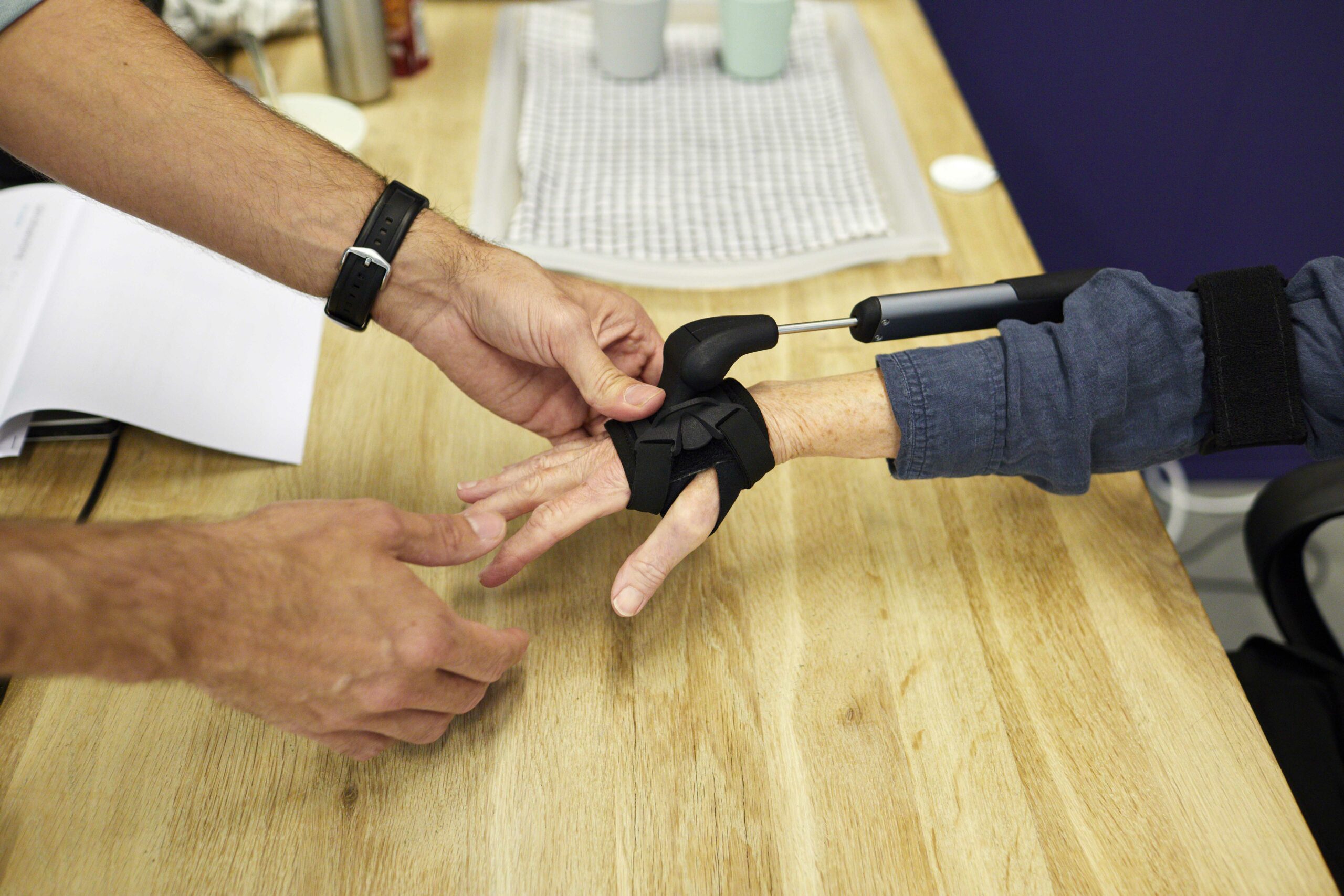 Back to living normal lives
The patient was central during the two development years, and they all expressed a clear wish: to live a normal life again. This year they will be first in line: after having been on a waiting list for quite some time, the anti-tremor orthosis can be tried in autumn. The price will be comparable to that of an entry-level electric bicycle. Eventually, it should be reimbursed by health insurance companies.
About 100,000 Dutch people who suffer from a tremor in their arm can be helped with STIL's orthosis. In our country alone, the impact is enormous and that makes IJsbrand proud: "It's almost time, this will be our year. STIL will give people with a tremor stability by allowing them to perform daily activities carefree again with our orthosis."