There is no doubt the Netherlands has loads of talented entrepreneurial students walking around, and a promising bunch of these up and coming youngsters will compete in the Dutch 4TU Impact Challenge national final on October 12th. Two student start-up teams from Delft managed to secure a ticket for this national final by winning wildcards at the regional TU Delft Impact Contest on June 7th – a major feat in itself. Their innovative business ideas are related to solving societal issues, no matter the field or application, biggest concept or smallest prototype; as long as society benefits. They will compete with six student start-ups from the three other technical universities: Eindhoven, Twente and Wageningen. SanSpore and Geotherm Electric from Delft are preparing for the exciting final. What makes them so radically different and why should we pay close attention to them?
Finding fungi
SanSpore's device (still a prototype) uses innovative sensor technology to detect fungi spores which damages vegetation in greenhouses. Where farmers now pre-emptively use pesticides on all vegetation, with sanSpore they can accurately apply pesticides only when and where they're needed. This greatly reduces the amount of harmful pesticides, which are considered a necessary evil to successfully grow ready for market vegetation, such as vegetables and fruits. Also, the device will enable farmers to maintain optimal humidity levels without having to worry about fungi spreading.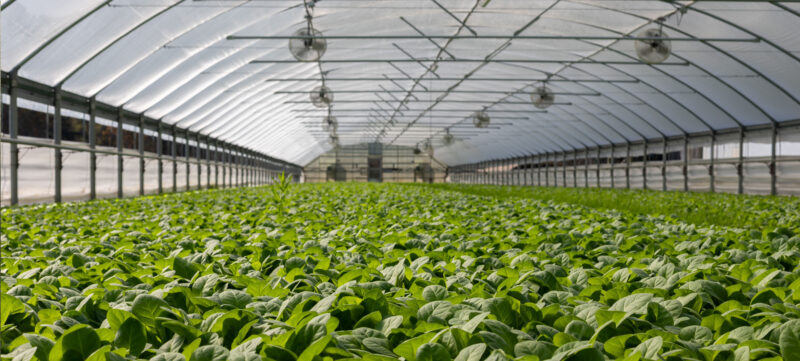 SanSpore uses innovative sensor technology to detect fungi spores in greenhouses
Winning big
Going home with four awards in total, one of which a wildcard for the Dutch 4TU Impact Challenge,  sanSpore was the big winner at the TU Delft Impact Contest final. That makes sense, if you realise that they were the runner-up at this year's highly competitive ClimateLaunchpad regional final.
"It was an amazing experience and such a boost for our confidence and motivation!", Rebecca van den Elshout, one of sanSpore's five co-founders, excitedly shares.
What's curious about their multidisciplinary team, is that they're all TU Delft students filled to the brink with technical knowledge; the only crucial piece of the puzzle they missed was entrepreneurial experience. "We had none whatsoever.", Rebecca smiles. They caught up on that during the TU Delft Impact Contest and ClimateLaunchpad, and are now a contender to be reckoned with.
Valuable crops
"We have an edge on the competition", says Rebecca, "because we monitor in real-time, as opposed to current technology that has farmers waiting several weeks until the results of a test are in. They're very detailed, but during that time the fungi have already spread and it's too late to take action."
Their technology can also be applied outside, in open field farming, but for now their focus is on greenhouses. That's because they are controlled environments and in the Netherlands modern greenhouses are already decked out with tech; 'the more tech, the merrier' a farmer could say.
Being in South Holland, the Westland (with its high density of greenhouses) has sanSpore's attention. "Especially strawberry growers have shown an interest in our fungi detection device, because they require quite a lot of pesticides and it's a pricey and therefore valuable crop.", Rebecca explains.
When push comes to shove
Rebecca describes the TU Delft Impact Contest final as a euphoric moment, where she and her team were overwhelmed by their success. "We have such busy lives besides sanSpore, so it really gave us a push in the right direction – onward and upward."
The industry experts were invaluable to them (in particular a visit to Siemens' Digital Experience Center in The Hague) and pitching was something Rebecca normally never did; this newly acquired skill will now come in handy at the Dutch 4TU Impact Challenge final. The prize money they won will help further develop their prototype and it can pay for running tests, which aren't cheap.
For students who might be interested in becoming an entrepreneur, Rebecca has the following advice: "Have a look at all the opportunities the university offers; what might help you get on your way?" She's referring to the Student Entrepreneurial Journey overview. "Also realise you don't have to go at it alone, because other students could very well be on the same journey you are."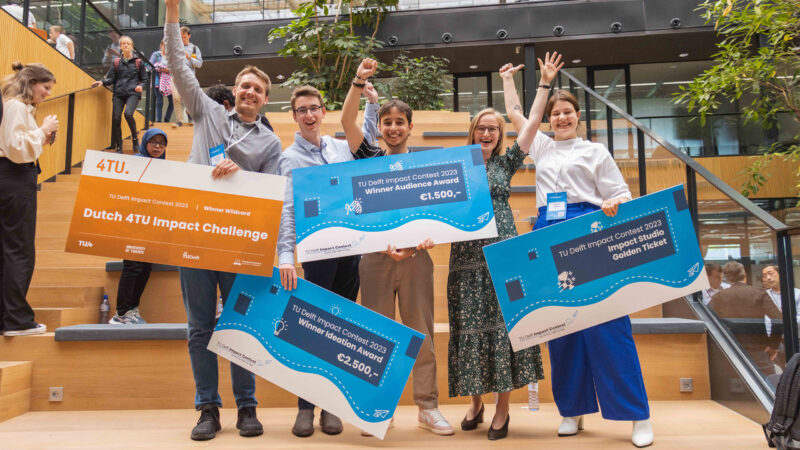 Team sanSpore at the TU Delft Impact Contest 2023 final with Rebecca van den Elshout seen second right
Self-sufficient industrial plants
Geotherm Electric enables industrial plants to turn their waste heat into electricity. Not only can industrial plants generate enough electricity to power themselves without the need for electricity from the grid, by converting waste heat into electricity cooling costs also come down and their CO2 footprint is reduced.
Residual heat has traditionally been looked upon as a waste flow. But with electricity prices on the rise, industrial plants are more than ever interested in generating their own 'free' electricity.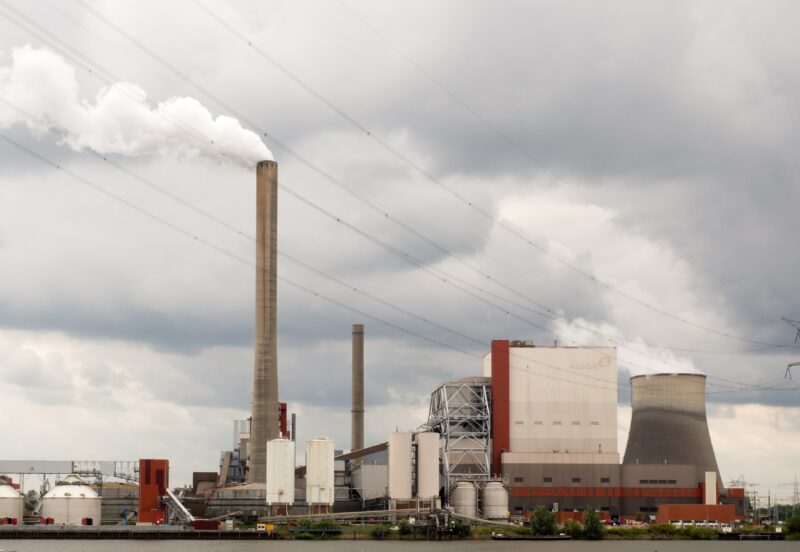 Geotherm Electric enables industrial plants to turn their waste heat into electricity and lower cooling costs which reduces their CO2 footprint
A family affair
What's in a last name: not one, not two, but three Krijgsman brothers founded Geotherm Electric in September 2022. It was a fourth Krijgsman (their father) who motivated the brothers to turn their idea into a business, when he heard them discussing the energy transition and how they should contribute. "It was at the kitchen table, during dinner", Sebastian Krijgsman (the youngest of three) remembers vividly. Unsurprisingly, all three brothers have a technical background; Floris and Melchior at the TU Delft, Sebastian at The Hague University of Applied Sciences.
Having 'tinkered' on their business part-time for a year, MT/Sprout selected the brothers for their coveted 25 under 25 list in 2023. It didn't take us long to warm up to their innovation either.
Faster and cheaper
"Our innovation sits not so much in hardware but in software.", Sebastian explains. Their software automates the design and engineering process of waste heat conversion.
Sebastian: "Every plant is different, so it needs a tailored design before the heat conversion system can be installed." Designing manually takes a lot of costly hours he elaborates; more than the actual implementation itself. Because Geotherm Electric has automated this with their unique software, coded in-house, they can operate fast and at a lower cost. A great competitive advantage.
About the impact: "Converting residual heat into electricity can provide roughly 10% of our countries' power demand.", Sebastian states. As far as potential clients goes, the highly industrial Port of Rotterdam (which coincidentally strives to be climate neutral by 2050) has their main focus.
Knowledge is power
Geotherm Electric holds office on TU Delft Campus, in YES!Delft. According to Sebastian, it's a great way to stay in the know about entrepreneurial events happening on TU Delft Campus. Like the TU Delft Impact Contest for example: "We got excited about the fact that we could talk to industry experts, next to expanding our network and of course potentially winning hard cash!"
The audience and jury of the Dutch 4TU Impact Challenge final will see and hear a new and improved presentation and pitch, in which Geotherm Electric's business proposition is highlighted even better. "We must explain our added value clearer.", Sebastian ponders.
To students who have entrepreneurial ambitions Sebastian advises: "Don't hold your breath when you're just starting out, because you have to move mountains before your first big win. Be patient and be flexible; that's key when your business is still young and limber enough to change course."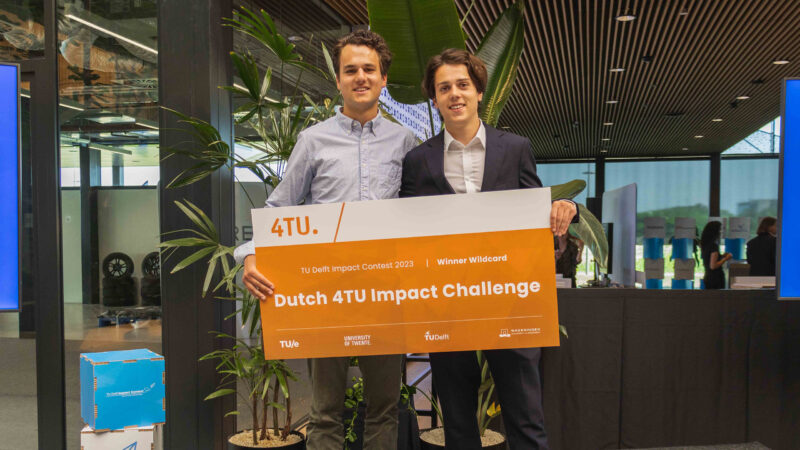 Floris and Sebastian Krijgsman at the TU Delft Impact Contest 2023 final