TU Delft spin-off IMSystems has raised a 3-million-euro investment from Finindus, Linamar and InnovationQuarter. The series A round supports the commercial launch of IMSystems' revolutionary transmission technology, the Archimedes Drive.  In addition, it enables the company to scale up for mass production via a long-term manufacturing partnership with Linamar, one of the world's largest independent gear manufacturers.
With the Archimedes Drive, IMSystems has introduced the first major transmission innovation in half a century. The technology of the Archimedes Drive enables robots to operate smoothly with higher efficiency and precision, increasing the robot's production throughput while reducing the energy consumption. In addition, the drive's inherent mechanical transparency results in smooth controllability. These advantages combined, give robot producers the opportunity to tackle new fields in automation, like allowing robots to operate in new environments or being inherently collision safe in human/robot collaborative working spaces.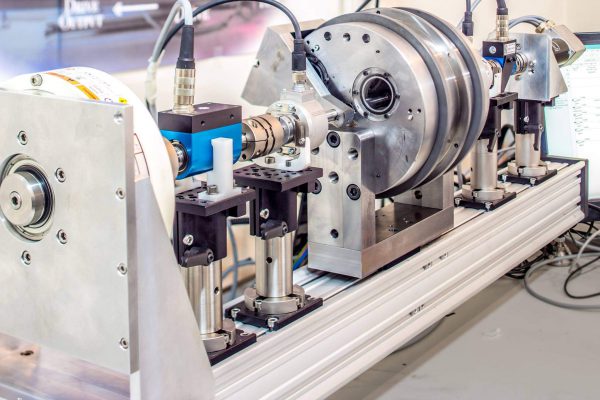 After years of development in partnership with leading robotics manufacturers, IMSystems starts commercial production from 2022 and will be backed by a long-term manufacturing commitment from Linamar. This investment follows previous investments from ABB Technology Ventures and InnovationQuarter in in 2019.
IMSystems' CEO Jack Schorsch on the new investors: "This consortium brings a lot more than just capital to the table. With the diverse fields of expertise of our investors, we have deep access to the entire process, from raw steel to our client's robots on the factory floor. That's a competitive advantage that is hard to replicate."
TU Delft is shareholder of IMSystems, via Delft Enterprises. "IMSystems is a good example of a deeptech company, based on many years of research, that now offers products that are increasingly used in practice. It is great to see that with the investments, this promising Robotics startup and TU Delft spinoff has the opportunity to bring their innovation to the next level and realize revolutionary changes in the robotics industry," says Ronald Gelderblom, Investment Director of Delft Enterprises.
IMSystems is a spin-off of the TU Delft. After taking part in the incubation program of YES!Delft and with the growth of their business IMSystems moved into Robovalley; a hub for robotics on TU Delft Campus, where collaboration between companies and researchers takes place.